Longueuil Travel Guide
Whether you are visiting on business or pleasure, the Canadian town of Longueuil in the province of Quebec has a diversity of cultural, recreational, sports and outdoor activities to offer. Visitors enjoy the charms of the historic sites and old villages, Longueuil's restaurants, hotels, accommodations and lifestyle.
Longueuil's history dates back to the very early years of New France. Some of Longueuil's boroughs possess historical and heritage sites that were among the first settlements on this side of the St. Lawrence. Vieux-Longueuil's heritage and Saint-Hubert's Chemin de Chambly area reflect the culture and customs of the people who built New France. Many of their monuments, sculptures and buildings reflect Longueuil's past.
Longueuil's recreational network offers you the chance to discover the city and its boroughs while travelling kilometre upon kilometre of cycle paths; 250 kilometres of pathways offer ever-changing scenes of countryside stretching between the river and the mountain. The territory of the agglomeration of Longueuil boasts over 300 parks that outdoor enthusiasts can discover.
The following two national parks are tourist destinations all year round. Îles-de-Boucherville national park (Sépaq) is located on a group of islands in the St. Lawrence river. This natural conservation site is developed for hiking, nature watching, cycling, sea kayaking, canoeing and golf. Mont-Saint-Bruno national park (Sépaq) is a nature conservation and interpretation site perfect for hiking, skiing and nature observation. An orchard and the Gabrélis arboretum - a luxuriant wooded area - are also part of the park's highlights.
Marie-Rose Centre, Longueuil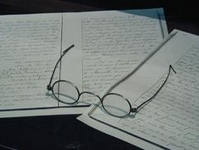 This museum, located in a church, features a large collection of paintings and objects dating back to the early XIX...
(Museum)