Sibleys Cove Travel Guide
Sibleys Cove is one of five unincorporated fishing villages on the Trinity Bay side of the northern tip of the Bay de Verde Peninsula, located in the Canadian province of Newfoundland and Labrador. Sibley's Cove is usually considered to include Torquay, a cluster of houses on the East End of the cove. It is believed that the cove was probably named after a migrating fisherman.
Sibley's Cove Lifestyle Museum, Sibleys Cove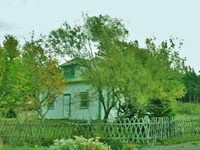 The Museum depicts the lifestyle of a fishing community in the 1930s.
(Museum)