Toby Snelgrove Photography, Toby Snelgrove
(Art cards, Arts & Culture, Photography)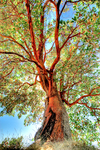 Photography: Fine Art, Environmental, Photojournalism, Weddings, Special Events, Product
(Art cards, Arts & Culture, Photography)
I am a freelance photographer with a broad range of photographic interest and outlets: Fine art, photojournalism, product photography, wedding and event photography. I also teach photography to adults and children.

Here is where you can view my work:
Photojournalism: www.tobysnelgrovephotograph.com
Fine Art: www.redbubble.com/people/tobysnelgrove
Mayne Island Life: www.mayneislandimages.com

If you have a photographic need here is how to contact me:
toby.snelgrove@mac.com

This first image, "Before the Storm", represents high dynamic range (HDR) photography: 5 images of the same subject taken at different exposures then integrated into one image. As a consequence, I was able to display both the bright sky and the dark log shadows in the same image.