Olds Travel Guide
The Canadian town of Olds is located in the heartland of central Alberta. With a population of approximately 7300 people, Olds is a major service centre for the region. Olds offers great attractions, restaurants and shopping. The mountain country is just a short drive west. Olds is located 61 km south of Red Deer, the nearest large community, along Highway 2A and the Canadian Pacific Railway tracks, and about 90 km north from Calgary.
Olds is the home of Olds College, Canada's premier institute for agricultural, horticultural, land and environmental management. It also boasts a stunning Botanic Gardens. For winter fun, visitors can take in some Olds Fashioned Christmas activities during November and December. At the annual "Light Up Festival" on the third Saturday of November, Centennial Park is transformed into a winter wonderland, featuring a spectacular light display, heritage village and skating pond (weather permitting), along with fireworks, free food, entertainment, and Santa Claus. Other attractions include the Mountain View Museum, the Olds Fair & Rodeo.
Mountain View Museum & Archives, Olds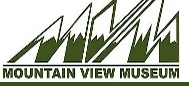 Stepping Out Of Our Past - Preserving History For Our Future.
(Museum)
Botanic Garden , Olds
Our collections will preserve our natural heritage, expand the role of Olds College as a Centre of Excellence in Horticulture...
(Tourist Attractions)